About Cousineau Chiropractic Life Center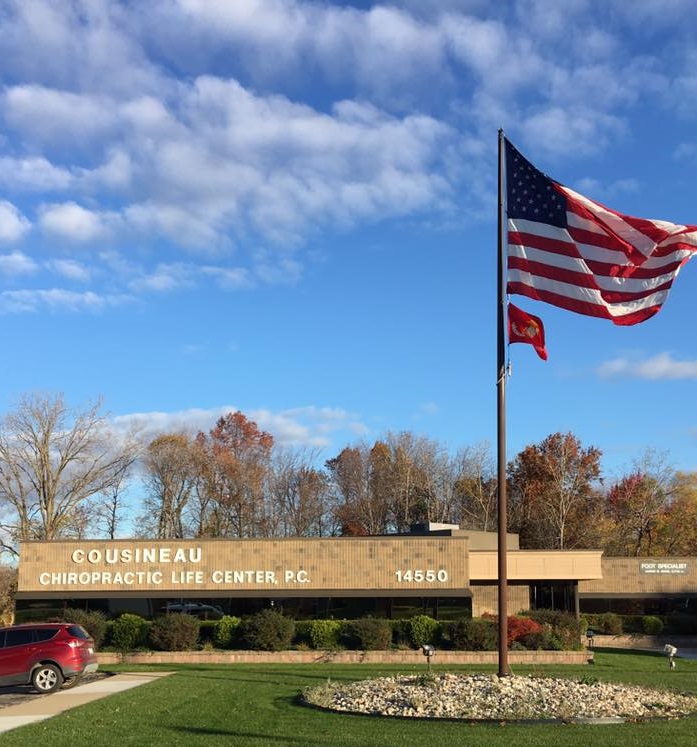 Cousineau Chiropractic Life Center was established in 1975 to deliver quality chiropractic care to the Downriver community and beyond. The most important aspect of our practice is our patients' well-being. We strive to create a strong relationship with each of our patients by following one simple philosophy: Treat others as you would want to be treated.
Our Patients
To achieve the full benefits from chiropractic care, our doctors and patients work together to establish and fulfill their healthcare goals. Having our patients view their overall health and well-being in a positive light and believing their body can heal better with minimal interference is a main priority for us.
Our Vision
Our dream is for every person to be under wellness chiropractic care, expressing 100% health. We hope to one day realize this dream with continuing a strong patient/doctor relationship and working with the following purpose: "To give, to love, to serve out of abundance."
Take the first step towards relief by calling our Riverview practice today and making an appointment to discuss your health goals. Contact us to get started.
MEET THE DOCTORS »

---
Cousineau Chiropractic Life Center | (734) 479-1880